AKT3 Updates | Product Spotlight| Product News Need a quote? We are here to help! Please send all quote requests to: quotes@akt3.com Click below to view entire newsletter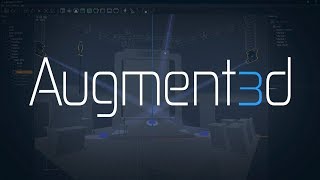 ETC featured its new and exciting product at last weeks USITT Conference - Augment3d Click here for full newsletter
Get your orders ready! Prodigy FlyPipe is now available to ship. Complete Newsletter Here!
AKT3 Marketing News AKT3 and ETC Echo "Boost" Training
P-2 POI was used to light up"Big Fish, School of Fish" sculpture during its unveiling at the 2019 Havre de Grace Waterfront Festival Click Here
NEW! Lycian Superstar 600 Watt LED Followspot
AKT3 Marketing News We like NEW... Say hello to the brightest LED followspot available - ZOT LED
ETC Ion Xe Console Training - Washington, DC
Space is limited. First-come, first-serve basis. Register Here Location: Arena Stage at the Mead Center for American Theater 1101 6th St SW Washington, District of Columbia 20024 Time: Monday, September 16, 2019 - Thursday, September 19, 2019 10:00 AM - 6:00 PM
4WALL - 2019 Washington DC Vendor Showcase
Come out today and join 4Wall as they host their

2019 Washington DC Vendor Showcase from 1pm-7pm.

Learn about the newest technologies in the industry from top manufacturers of lighting. Visitors will also have a chance to win some 4Wall swag. Bill Price will be sharing the ABC's of LED's at 2pm.
ETC Console Training and Product Demo Event For those of you who did not get the opportunity to attend ETC's most recent console training, not to worry, AKT3 will be hosting a console training and product demo event at Christopher Newport University on Saturday, December 7th. This is a free one day event, so why not take advantage of this awesome learning opportunity. Be on the lookout for our upcoming newsletters as more details about this event will be provided.
Starting October 15th, 2018, AKT3 will be located at our new office space: 9720 Capital Court, Suite 108 Manassas, VA 20110 Due to the process of our move, we will have limited access to emails and phone lines on October 11th-12th. We should be up and running fully on October 15th. Company phone number and emails will remain the same. For immediate assistance, please contact: Thomas Kennedy - (703) 864-3702 William Price - (703) 980-9991